Toshiba DP5022-SDM Digital Phone CIX-40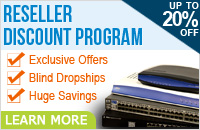 The Toshiba DP5022-SDM is a cost effective version of the regular Toshiba Toshiba DP5022-SD. The DP5022-SDM is only compatible with the CIX 40 phone system unless you purchase additional licensing for your Toshiba CIX phone system. The DP5022-SDM provides 10 programmable buttons for configuring extensions, line appearances, and other feature keys. A 4 line non-backlit display provides users with relevant information such as caller ID and digits dialed. The Toshiba DP5022-SDM has an adjustable four position base that can be used for wall mounting or placing on a desk. A headset jack is included for handsfree communication. Four dynamic soft keys provide quick access to commonly needed features. The Toshiba DP5022-SDM has a speakerphone and the handset is hearing aid compatible for ADA compliance. The volume of both the ringer and the call can be adjusted as needed.
Toshiba DP5022-SDM Features:
4 Line Display
4 Dynamic Soft Keys
Adjustable Volume Controls
10 Programmable Buttons
Dual LED Color Status Indicators
Speakerphone
Adjustable Base
Integrated Headset Jack
Message Waiting Indicator
Compatible with CIX40 Phone Systems
Volume Call Adjustment
Hearing Aid Compatible
8 Fixed Feature Keys
Includes:
(1) Toshiba DP5022-SDM Phone
Handset
Adjustable Base
New Handset Cord
New Paper and Plastic Designation Strip
1 Year Warranty
Product Videos
Toshiba DP5022-SDM Introduction
02:36
Learn about the Toshiba DP5022-SDM phone, its features and compatibility with the CIX phone systems.
Toshiba DP5022...

Learn about the Toshiba DP5022-SDM phone, its features and com...

Toshiba 5022 I...

Learn the differences between the Toshiba IP5022-SD, DP5022-SD...