Toshiba DP5022-SD Digital Phone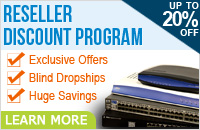 Toshiba DP5022-SD Digital Phone
$38.99
Compare at: $82.99
(You save $44.00)

The Toshiba DP5022-SD is the best selling Toshiba DP5000 series phone on the market. The DP5022-SD offers a 4 line non-backlit display that is both affordable and effective at displaying important information to the user. 10 programmable keys built into the phone allow for a myriad of programmable options. A speakerphone and integrated headset jack on the DP5022-SD make it easy for users to use the phone in handsfree mode.
The Toshiba DP5022-SD has a four position adjustable stand that can allow users to set the phone at the angle desired. The base also supports wall mounting the phone in a lobby or classroom. Four softkeys allow easy access to frequently used or needed commands. The DP5022-SD is widely compatible with Toshiba Strata CIX and CTX phone systems.
Toshiba DP5022-SD Features:
4 Line Non-Backlit Display
4 Dynamic Soft Keys
Adjustable Volume Controls
10 Programmable Buttons
Dual Color LED Status Indicators
7 Fixed Feature Keys
Speakerphone
Adjustable Base
Integrated Headset Jack
Wall Mountable
Message Waiting Indicator
Compatibility:
CIX40
CIX100-S
CIX100
CIX200
CIX670
CIX1200
Includes:
(1) Toshiba DP5022-SD Digital Phone
Handset
Adjustable Base
New Handset Cord
New Paper and Plastic Designation Strip
1 Year Warranty
Product Videos
Toshiba 5022 IP, SD and SDM Differences
02:12
Learn the differences between the Toshiba IP5022-SD, DP5022-SD and DP5022-SDM phones.
Toshiba 5022 I...

Learn the differences between the Toshiba IP5022-SD, DP5022-SD...

Toshiba DP5022...

Learn more about the Toshiba DP5022-SD phone!
Write Review
Purchased Refurbished. Was Like New!

Posted by Daniel Castineira on Mar 15th 2019

The quality of the product was impeccable! From the care of the packing when shipped to the manner in which the items were curated for use, these items were in great shape and worked wonderfully! I was skeptical shopping for refurbished items, but I wholly trust Dot Com Computers for my companies future office needs!