Toshiba DP5132-SD Backlit Display Digital Phone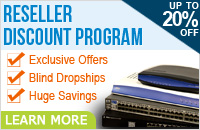 Toshiba DP5132-SD Backlit Display Digital Phone
$109.99
Compare at: $212.99
(You save $103.00)
The Toshiba DP5132-SD Digital Display Phone is a digital phone designed for use with Toshiba's CIX phone systems. These DP5132-SD digital phones offer a 4 line LCD screen and twenty programmable buttons. The DP5132-SD's display is backlit allowing for easy viewing even in low light conditions. The DP5132-SD also features a full duplex speakerphone, integrated headset jack, and a built-in adjustable base.
Toshiba DP5132-SD Phone Features:
4 Line Backlit Display
Adjustable Volume Controls
20 Programmable Buttons
Speakerphone
Adjustable Base
Integrated Headset Jack
Includes:
(1) Toshiba DP5132-SD Digital Phone
Handset
Adjustable Base
New Handset Cord
New Paper and Plastic Designation Strip
1 Year Warranty
Write Review
Toshiba DP5132-SD Backlit Digital Phone

Posted by Laurie on Mar 28th 2019

We are very happy with this phone and we are extremely happy with the service we receive from Dotcom Computers. I there is an issue with not shipping the same day as ordered, they call me and let me know and offer other solutions.

Works well for us.

Posted by lah on Sep 19th 2017

We have used this phone for 4 years and are very happy with them and there performance.