Plantronics Voyager 510S Bluetooth Wireless Headset 72272-01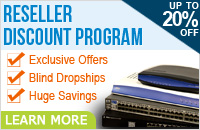 The Plantronics Voyager 510S (72272-01) is a wireless headset system featuring Bluetooth technology. Unlike other Plantronics headsets which utilize DECT technology, the Voyager 510S makes it possible to connect both your office's desktop phone as well as your Bluetooth enabled smartphone. This lightweight and comfortable headset has a range of 33 feet with great call quality due to the noise canceling advancements. A perfect choice for the person who is in and out of the office all day and would like a single wireless headset, the Plantronics Voyager 510S provides six hours of talk time.

Disclaimer: Please note, batteries for Plantronics wireless headsets are warrantied for 30 days. After 30 days we offer new batteries for an additional charge.
Plantronics Voyager 510S Features:
Bluetooth Technology

Noise Canceling Headset

Voice Activated Dialing

33' Range

6 Hrs of Talk Time

Lightweight and Comfortable
Includes:
(1) Plantronics Voyager 510S Bluetooth Wireless Headset 72272-01

Headset and Battery

Power Supply

Line Cord

Base

OPTIONAL: HL10 Handset Lifter