Plantronics CS55 Wireless Headset System (69700-06)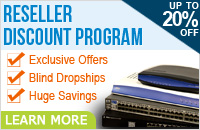 Plantronics CS55 Wireless Headset System (69700-06)
$61.99
Compare at: $129.99
(You save $68.00)

The Plantronics CS55 is a DECT 6.0 wireless headset system with noise canceling technology. Built for office phones, the CS55 uses your phone's handset port to provide the voice signal for your headset - no headset port is required for operation. The CS-55 wireless headset system uses the updated DECT 6.0 technology to transmit the signal. The 1.9GHz signal ensures crisp audio and minimal interference with other wireless devices. Eight hours of talk time means the wireless Plantronics CS55 will last the entire work day.
Plantronics CS55 Features:
DECT 6.0 Technology
8 Hours Talk Time
Shares Headset Jack
Up to 300' Range
Noise Canceling Microphone
Includes:
Plantronics CS55 Headset with Battery
Headband
Wireless Base
Power Supply
Line Cord
1 Year Warranty
OPTIONAL: HL10 Handset Lifter
Disclaimer: Please note, batteries for Plantronics wireless headsets are warrantied for 30 days. After 30 days we offer new batteries for an additional charge.
Write Review
PLANTRONICS CS55

Posted by Unknown on Jun 9th 2021

works great!!!! I have had 2 this is my 3rd set in about 10yrs. I can be hands free and get all my office work done. I hardly ever miss a call.
When it starts running back customers will tell me that they can not hear me well, or I sound like I am in a tunnel. They help me and let me know its time to order a new one. I use it 8hrs a day 5 days a week and really like it.

Great Condition

Posted by Unknown on Jan 29th 2021

Work great!

Love these

Posted by Unknown on Sep 29th 2016

I like these headsets. I have multiple sets

Headsets

Posted by Tammy Groody on Sep 8th 2015

I ordered these headsets for my department in one store, I am ordering them for my other store now. They are great!