Plantronics CS50 Wireless Headset System (63120-20)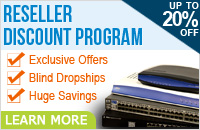 The Plantronics CS-50 wireless headset provides a handsfree alternative to speakerphones and corded handsets. Break free from having to worry about cords by taking advantage of the 300' wireless range on the CS50. The CS50 is comfortable and well fitting, and frees your hands for typing. The digital 900 MHz wavelength ensures clear, consistent calls. And the headset offers 64-bit digital audio encryption to keep people from spying on your conversations. The Plantronics CS-50 battery has been designed to last up to 8 hours.
Plantronics CS-50 Features:
8 Hours Battery Life

64 Bit Encryption

900 MHz Frequency

300' Wireless Range
Includes:
(1) Plantronics CS50 Headset 63120-20 with battery

Package of Ear Loops

Wireless Base

Power Supply

Line Cord

1 Year Warranty

OPTIONAL: Headband

OPTIONAL: HL10 Handset Lifer
Disclaimer: Please note, batteries for Plantronics wireless headsets are warrantied for 30 days. After 30 days we offer new batteries for an additional charge.
Product Videos
Plantronics CS50 Overview
02:00
An overview of the Plantronics CS50 sold by Dotcom Computers. What comes with a refurbished wireless headset. More information on the Plantronics CS50 can be found here: http://dcomcomputers.com/plantronics-cs50-wireless-headset-system-63120-20.html
Plantronics CS...

An overview of the Plantronics CS50 sold by Dotcom Computers. ...
Product Videos