Toshiba IP5022-SD Gigabit IP Phone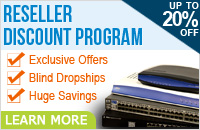 The Toshiba IP5022-SD Phone is a powerful, yet elegantly designed phone. What makes the IP5022-SD so powerful is its integrated 10/100/1000 Gigabit Ethernet switch, allowing your phone and computer to share the same network drop without sacrificing network speed. Comfort and ergonomics played an important role in the design of this phone; the built-in adjustable base is able to lock into eight different positions. The multi-line LCD screen is crystal clear so you will have no problem viewing incoming calls, or navigating the menu. Other important features of the Toshiba IP5022-SD include ten programmable buttons, a full duplex spearkerphone, and a built-in headset port for hands-free communication.
Toshiba IP5022-SD Features:
Integrated Gigabit Ethernet Switch
Full Duplex Speakerphone
10 Programmable Buttons
Built-in Adjustable Base
Built-in Headset Port
Multi-line LCD Screen
XML, HTML, Java Support
Off Hook Call Announce
Menu Navigation / Programming
HTML and Java Applications
Requires an IP Endpoint License
Includes:
(1) Toshiba IP5022-SD IP Phone
Handset
New Curly Cord
New Paper Desi Strip
1 Year Warranty
OPTIONAL: Power Supply
Product Videos
Toshiba 5022 IP, SD and SDM Differences
02:12
Learn the differences between the Toshiba IP5022-SD, DP5022-SD and DP5022-SDM phones.
Toshiba 5022 I...

Learn the differences between the Toshiba IP5022-SD, DP5022-SD...
Product Videos