Panasonic KX-T7633 Digital Super Hybrid Phone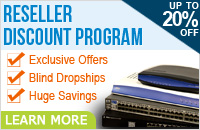 The Panasonic KX-T7633 is a digital phone built for Panasonic Super Hybrid PBXs. The KX-7633 is an affordable business phone complete with a large three line backlit display. The Panasonic KX-T7633 phone has 24 programmable keys with dual color LED status indicators that alert users to the status of lines or extensions. A handsfree speakerphone is built into the phone to provide handsfree conversation. A message waiting indicator light alerts users to messages. A headset port rounds out the phone's key features allowing for call agents to use headsets. The Panasonic KX-T7633 has four softkeys built into the display for one touch access to frequently used keys. A menu navigation cluster is built into the bottom of the phone. The phone has a digital XDP (extra device port) built into the bottom.
This is the black version of the Panasonic KX-T7633 digital phone. Its alternative part number is KX-T7633-B.
Panasonic KX-T7633 Features:
24 Programmable Keys
LED Status Indicators
3 Line Backlit Display
Four Soft Keys
Integrated Speakerphone
RJ-11 Headset Jack
12 Fixed Feature Keys
Message Waiting Indicator Light
Menu Navigation
Digital XDP Port
Tilt Angle Stand
Includes:
(1) Panasonic KX-T7633 Digital Phone (Black)
Adjustable Base
Handset
New Handset Cord
New Paper Designation Strip
1 Year Warranty