NEC Elite IPKII 750528 VMP(X)-U40 2G ETU 8 Port 165 Hour Voicemail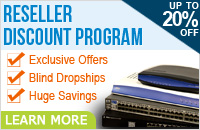 The NEC Elite IPK VMP(X)-U40 Voice Mail Hardware Platform is a voice mail base unit and auto attendant solution. It must be combined with A extension cards which provide voice mail storage and voice mail ports. This ETU is equipped with an internal modem.
This NEC Elite IPK II 750528 is designed for support 8 voicemail ports and can store up to 165 hours of voicemail messages.
NEC Elite IPK II 750528 Features:
8 Ports

165 Hours

Auto Attendant
Includes:
(1) NEC 750528 Voicemail

1 Year Warranty