Inter-Tel Axxess 8622 IP Phone (550.8622)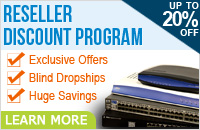 Inter-Tel Axxess 8622 IP Phone (550.8622)
$38.99
Compare at: $65.99
(You save $27.00)

The Inter-Tel Axxess 550.8622 IP Phone is PoE (Power Over Ethernet) compatible and has twenty-three programmable buttons. The 8622 has a 2-line LCD display along with a message indicator lamp to inform you when a new message arrives. A full duplex speakerphone and built-in headset jack enables easy handsfree communication. The Inter-Tel 8622 IP phone has a built-in adjustable base which makes finding the most comfortable position easy. If you do not have an 802.3af compliant PoE switch, you can add the optional 48 volt power supply below.
Inter-Tel 550.8622 Features:
Power Over Ethernet (PoE)
Two LAN Ports
23 Programmable Buttons
2-Line LCD Display
Message Indicator Lamp
Speakerphone
Handsfree Microphone
Headset Jack
Adjustable Base
Includes:
(1) Inter-Tel Axxess 8622 IP Phone
Base
Handset
New Curly Cord
New Paper Designation Strips
OPTIONAL: Power Supply
Product Videos
Inter Tel 8622 IP Phone Overview
02:02
The Inter-Tel 8622 / 550.8622 IP phone is a programmable endpoint designed to be a standard deskphone for office workers. More information on the Inter-Tel 8622 can be found at the link below: http://dcomcomputers.com/inter-tel-axxess-8622p-ip-phone.html
Inter Tel 8622...

The Inter-Tel 8622 / 550.8622 IP phone is a programmable endp...
Product Videos