Inter-Tel Axxess 8600 Basic IP Phone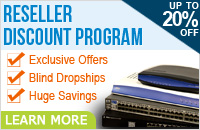 The Inter-Tel Axxess 8600 is the base version of the IP phones offered by Inter-Tel. With limited features, the IP 8600 is perfect for those with a lower call volume. The Inter-Tel Axxess 8600 IP Phone comes with a built-in adjustable base, message indicator lamp, internal speaker, hearing aid compatibility, five feature buttons, and one special button. The feature and special buttons on the Inter-Tel 550.8600 allow you to quickly access your most used features, such as voicemail. The 8600 can be powered by an 802.3af compliant PoE switch, or by the optional 48 volt power supply.
The Inter-Tel 550.8600 is the most affordable version of the Inter-Tel Axxess IP phones. The 550.8600 is compatible with both the Inter-Tel Axxess phone systems and the Mitel CS-5000 series of phone systems.
Inter-Tel 550.8600 Features:
Power Over Ethernet (PoE)

Message Indicator Lamp

5 Feature Buttons

1 Special Button

Built-in Adjustable Base

Hearing Aid Compatibility
Includes:
(1) Inter-Tel Axxess 8600 IP Phone

Base

Handset

New Curly Cord

OPTIONAL: Power Supply