Inter-Tel 2250 618.5120 Mitel 4120 Encore Digital Phone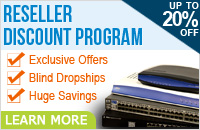 The Inter-Tel 2250 is a digital business phone designed for Inter-Tel and Mitel Encore CX phone systems. The Inter-Tel 2250 offers 16 programmable buttons, the most in the line of encore phones. These programmable buttons offer a wealth of configuration options for the phone, making the 618.5120 a highly versatile tool. Dual colored LEDs indicate line and extension status allowing for users to know the status of a call at a glance. A four line display with six soft keys line the display of the Inter-Tep 618.5120 allowing for menu driven navigation and features such as caller ID.
A full duplex speakerphone has been built into the Inter-Tel 2250 encore phone. This speakerphone offers superior acoustic clarity that rivals conference phones. An additional headset port has been built into the phone to support hands free calling. A DSS port is also available on the phone that allows for expanding the phone's programmable button capabilities. The DSS is perfect for operators, executive assistants, and anyone who needs a wealth of telecom power at their fingertips.
Inter-Tel 2250 / Mitel 4120 Features:
16 Programmable Keys
Full Duplex Speakerphone
4 Line Display
DSS Console Support
Includes:
(1) 618.5120 Phone
Base
Handset
New Handset Cord
New Paper Designation Strip