ESI IVX EKT-A 16 Key Analog Display Phone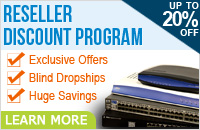 The ESI IVX EKT-A Analog Phone is a legacy phone designed for use on ESI's IVX Classic phone system. These IVX EKT-A phones are analog, and support up to 16 programmable buttons. In addition, the EKT-A 16 Key phones support a half duplex speakerphone in addition to a display.
The EKT-A is compatible with the ESI IVX Classic System only.
ESI IVX EKT-A Analog Phone Features:
16 Programmable Buttons
2 Line Display
Half Duplex Speakerphone
Compatibility:
ESI IVX Original / Classic Phone System
Includes:
Phone
Handset
New Curly Cord
Designation Paper and Plastic
1 Year Warranty