ESI IVX 24 Key DFP Digital Feature Phone 5000-0493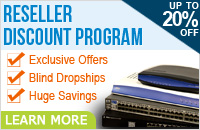 The ESI 24 Key digital feature features 12 programmable buttons in addition to a two line display. With features such as caller ID, speakerphone, call hold, call waiting, transfer, a help key, and a voicemail button, the ESI 24 Key DFP is a powerful communication tool for any small / medium business or even as a desk phone in larger offices. LED status indciators alert users to the status of lines at a glance. The ESI 24 key phone is extremely flexible and can be used to program the system directly from the phone. The phone is wall mountable and has an easy access one touch voicemail key. The ESI 24 Key DFP is compatible with a wide range of ESI phone systems and makes it an ideal replacement phone for extending the life of your current ESI phone system.
Each ESI 24 Key DFP phone sold by Dotcom Computers has been fully refurbished and is backed up by our one year warranty. We'll replace any phone that fails at no cost to you.
ESI 24 Key DFP Features:
12 Programmable Buttons
Half Duplex Speakerphone
2 Line LCD Screen
Wallmountable
Voicemail Key
Help Key
Adjustable Stand
Mute/DND
Message Waiting Indicator
Compatibility:
ESI IVX C-Class
ESI IVX E-Class
ESI IVX S-Class
ESI IVX X-Class
ESI Communications Server 50
ESI Communications Server 100
ESI Communications Server 200
ESI Communications Server 600
ESI Communications Server 1000
Includes:
(1) ESI 24 Key DFP Phone
Handset
Phone Base
New Curly Cord
New Designation Paper / Plastic
1 Year Warranty