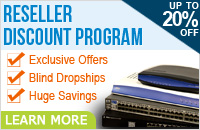 The Crestron DM-MD8X8 is a digital media switcher designed to grow and change with your deployment. The 8x8 DigitalMedia Switcher is ideal for customers who need a modular and expandable switch for their audio visual needs. The Crestron DM-MD8X8 supports lossless HD video distribution across multiple rooms. The 8x8 Media switcher features built in support for everything from standard definition, to high definition, and even ultra HD support. The 8x8 DigitalMedia switcher has built in HDCP support, and can do USB signal routing. The DM-MD8X8 has a built in 10/100 Ethernet switch and allows for simultaneous 7.1 surround sound and stereo audio.
Crestron DM-MD8X8 Features:
Handles up to eight AV sources
Video: SD, HD, Ultra HD Support
Integrated Ethernet switch
7.1 Audio Support
Support for both Blu Ray and HDMI
Includes:
(1) Crestron DM-MD8X8 Digital Media Switcher
Rack Mounts
1 Year Warranty
Dotcom Computers Inc. is not an authorized Crestron dealer. We are not affiliated with Crestron. We do not sell software or support. For these, you will need to contact an authorized Crestron dealer.