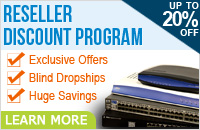 The Crestron AV2 control processor lies at the heart of an integrated AV solution. The Crestron AV2 processes every signal sent out on your audio visual network, and makes this signal available to all elements of your AV solution. The control processor allows for any signal including both audio and visual to be controlled through your Crestron Control system. The Crestron AV2 is a more advanced AV control processor. The Crestron AV2 is capable of handling a large amount of data, and is designed for larger AV systems. The AV2 features a large amount of I/O ports in order to control even the largest deployment's data flow. The control processor can be set up and managed through the DB-9 managed port.
Crestron AV2 Ports:
6 COM ports
8 IR/Serial ports
8 I/O Versiports
8 Isolated relays
3 Expansion Slots
Computer Port
The AV2 Provides Interfaces To:
Video Projectors
HDTV Displays
DVD and BluRay Players
Switchers
Includes:
(1) Crestron AV2 AV Control Processor
(1) C2ENET-1 Network Ethernet Expansion Card
1 Year Warranty
Dotcom Computers Inc. is not an authorized Crestron dealer. We are not affiliated with Crestron. We do not sell software or support. For these, you will need to contact an authorized Crestron dealer.