Comdial Impression 2022S-FB Black Display Phone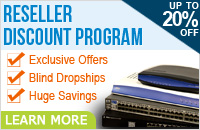 The Comdial Impression 2022S-FB is a 22 button digital phone designed for use on Impression phone systems. The 2022S-FB is a display phone that comes with built in speakerphone for handsfree communication. The phone is capable of handling up to 12 phone lines. The Comdial 2022S-FB supports 22 programmable keys along with 6 fixed feature keys such as speaker, hold, and transfer.
To Make your existing phone look new again, see the new replacement papers and plastics.
Comdial 2022S-FB Features:
22 Programmable Keys

Speakerphone

LCD Screen

Supports Up to 12 Lines
Includes:
(1) Comdial 2022S-FB

Base

Handset

New Handset Cord

1 Year Warranty
Customers also viewed