Bizfon 680 Phone System Expansion Unit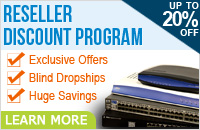 The Bizfon 680 Expansion Units allow you to add additional phone lines and extensions to your Bizfon 680 phone system, rather than changing/deploying a new system. Each Bizfon 680 Expansion Unit supports an additional 6 phone lines (FXO) and 8 extensions (FXS). Voicemail and auto attendant features are also present with this quality phone system. Your business can add up to three Expansion Units to your main 680 unit. It's important to note, your main Bizfon 680 Unit is considered Unit Number 1. The first expansion unit you add to your Bizfon system is Unit Number 2, and so on (up to Unit Number 4). You should also know the version you are currently running, whether it be 3.3 or 3.1 etc. If you have any questions, please feel free to contact us.
Bizfon 680 Expansion Features:
Supports 6 Phone Lines
Supports 8 Extensions
Voicemail
Auto Attendant
Includes:
(1) Bizfon 680 Expansion Unit
Please be certain of the Unit Number and version you require prior to purchasing.