3Com 3102 NBX IP Phone Desi Papers - Lot of 10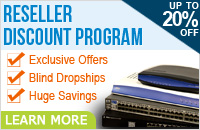 These 3Com new replacement Desi paper strips will fit your 3102 series phones and will make replacing those old papers easy. These are sold in a pack of 10 and are compatible with the below 3Com models.
Compatibility:
3Com 3C10402A 3102
3Com 3C10402B 3102
Includes:
(10) 3Com 3102 Series IP Phone Paper Desi replacements.