Toshiba DP5032-SD Display Phone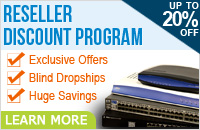 The Toshiba DP5032-SD is a 20 button programmable digital display phone designed for the Toshiba CIX phone system. These DP5032-SD phones feature a four line LCD display, a half duplex speakerphone, and twenty programmable buttons. The Toshiba DP5032-SD also has a built-in adjustable base for a great ergonomic feel. Each of the Toshiba DP5032-SD programmable keys provides one touch access to line appearances, call appearances, and other feature access such as direct station selection (DSS). Each of the 20 buttons on the DP5032-SD offers dual color LED status indicators to let users know of the status of lines and extensions at a glance.
The Toshiba DP5032-SD has support for headsets built into the phone. The DP5032-SD provides an RJ-11 port for headsets. The Toshiba phone also offers support for optional add on key modules that provide additional programmable keys. The Toshiba DP5032-SD is compatible with CIX phone systems including the CIX40, CIX100-S, CIX100, CIX200, CIX670, and CIX1200.
Toshiba DP5032-SD Phone Features:
4 Line x 24-Character LCD Display
20 Programmable Buttons
LCD Key Strips
Integrated headset interface
Adjustable Base
Integrated Speakerphone
Accepts Optional Add On Modules
Includes:
(1) Toshiba DP5032-SD Digital Phone
Handset
Adjustable Base
New Handset Cord
New Paper and Plastic Designation Strip
1 Year Warranty