Bizfon BT2 BizTouch 2 Phone Black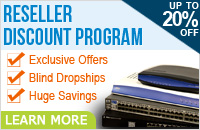 The Bizfon BT2 is an affordable business phone designed for use with Bizfon's 680 phone system. An analog phone with a built in display, the BizTouch 2 supports functions such as Caller ID. In addition, four soft keys at the top of the phone make navigating calls simple and easy. Large buttons on the Bizfon BT2 amke keying in numbers fast and easy.
A speakerphone has been built into the BizTouch 2 allowing for the use of handsfree communications. Fixed feature keys make using the phone simple.
Bizfon BT2 Features:
Screen display with Caller ID
Four soft keys/
Speakerphone
Large, easy to dial buttons
Includes
BT2 Phone
Base
Handset
New Handset Cord
OPTIONAL: Power Supply