Vertical Edge 700 VW-E700-24 24 Button Digital Phone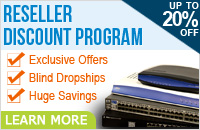 The Vertical Edge 700 digital phone is a programmable 24 button business phone for Vertical phone systems. The Vertical Edge VW-E700-24 has a large LCD display that makes reading things such as caller ID or navigating through a menu easier. The VW-E700-24 is able to navigate programming through a built in menu. A 2.5 mm headset jack is built into the phone along with a speakerphone for handsfree communication. A message waiting light and eight distinctive ring tones alert users when customers call.
Each Vertical VW-E700-24 phone sold by Dotcom Computers has been fully refurbished and is backed up by our one year warranty. We'll replace any phone that fails at no cost to you.
Vertical VW-E700-24 Features:
LCD Display
Speakerphone
2.5mm Headset Jack
24 Programmable Keys
Message Waiting Light
8 Distinct Ring Tones
Menu Navigation
Each Vertical Edge Phone Includes:
(1) VW-E700-24 Digital Phone
Base
Handset
New Handset Cord
1 Year Warranty