NEC AEC-40 Voicepoint Conference Phone Terminal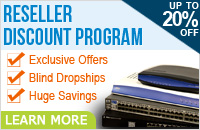 The NEC AEC-40 Viewpoint conference phone is available on Dotcom Computers. Each NEC-AEC-40 conference phone is refurbished and tested to work with your NEC phone system.
The NEC Voicepoint is a serious conferencing system, designed to deliver the exceptional sound quality . It s the perfect choice for offices and small conference rooms, providing conferencing audio that is far superior to that of your desktop speakerphone. And it offers all this and more: Conference calls from your office, will sound as good as face-to-face! Yes you can enjoy big conferencing sound, Thanks to Voicepoint and advanced full-duplex technology, your conversations will flow as naturally and sound as clear as they do in person. Three super-sensitive microphones provide 360 coverage; a high-quality speaker ensures everyone can hear. Full-duplex audio performance allows natural 2-way conversation, with people on both ends talking back and forth simultaneously. No awkward stops and starts and none of the echoes and distortion you get with ordinary speakerphones. Dynamic self-adjustment automatically sets the unit to deliver optimum performance in the unique acoustic environment of the room. 3 Microphones with 360 coverage ensure that everyone around the unit can be heard clearly. A high-quality speaker ensures that they will all be able to hear perfectly, as well. Fast installation takes less than a minute. Just plug it into an analog phone jack and AC outlet. You re ready to conference!
NEC AEC-40 Features:
360 Degree Room Coverage
Full Duplex Speakerphone
Includes:
(1) NEC AEC-40 Conference Phone
Power Supply
1 Year Warranty