Aastra 6757i CT Cordless IP Phone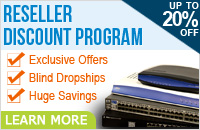 The Aastra 6757i CT Cordless IP phone adds mobility to your daily business life. Rather than being stuck at your desk, the 6757i CT enables you to roam throughout your office while answering important calls. Covering an amazing 300,000 square feet at a frequency of 2.4 GHz, this cordless business phone is sure to get the job done without sacrificing call quality. The Aastra 6757i CT, also known as the 57i CT, has a 4 hour talk time life and 4 day standby time before needing to be recharged. The handset itself has a large 5 line LCD display that is backlit so you can read the screen in low light conditions.
Please note, the phones we carry in stock are tested, cleaned, and refurbished by professionals. However, there may be signs of normal wear and tear from the previous owner.
6757i CT Features:
5 Line Backlit Display
4 Hours of Talk Time
4 Days Standby Time
2.4 GHz Frequency
300,000 Sq Ft Coverage
Headset Jack
Includes:
(1) Aastra 6757i CT Cordless Handset
Battery
Charging Cradle
Power Supply