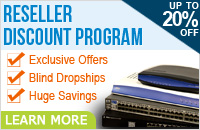 Toshiba IP Phones IP IPT
Toshiba offers a wide range of IP phones which is perfect for the varying roles within your business. Ranging from the 2000 series to the 5000 series and up, your Toshiba phone is sure to provide reliability, functionality, and ease of use in an elegant design. Some of the features you can expect from Toshiba IP phones are a full duplex speakerphone, headset port, programmable buttons, backlit LCD displays, and so on.
We sell the Toshiba IP phones for hundreds off retail. These Toshiba IP phones are designed to operate in a VoIP environment, either on a Strata CIX system or a Strata CTX system. Each refurbished Toshiba IP phone includes a one year warranty.
Compare