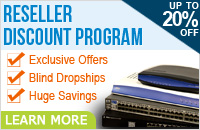 DX-80
Introducing the DX-80 Business Telephone System, Comdial's all-in-one communications system that's affordable, easy to use, and loaded with great features-including integrated voice mail, live call screening, auto attendant, and more!
Today's growing enterprises are faced with numerous business challenges: an increasingly competitive marketplace, heightened productivity demands, and improved customer service. Designed exclusively for small businesses, Comdial's DX-80 Business Telephone System provides a complete telecommunications solution to meet these challenges. In addition to offering a comprehensive feature set previously available only on high-end PBXs, the DX-80 also supports an integrated voice mail option based on Comdial's industry recognized Corporate Office Voice Messaging software. Together, this combination provides small businesses with a 'big company' telecommunications solution at a very affordable price.
The DX-80 Business Telephone System grows with your business, enhances company productivity, and increases revenue opportunity. Dotcom Computers offers a wide range of modules available for sale for the DX-80 system.
Compare