Polycom SoundStation 2 Display Conference Phone 2201-16000-601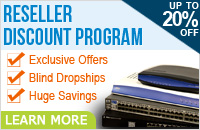 The Polycom SoundStation 2 is a premier, top of the line conference phone. The SoundStation 2 is an analog conference phone, requiring an analog (FXS) port for its use. The SoundStation 2 is an updated version, providing an improved full duplex speakerphone for natural conversations. The microphones in the conference phone are now 50% more sensitive while featuring dynamic noise reduction.
The 2201-16000-601 is the top level SoundStation 2 conference phone for Polycom. This phone has a built in LCD screen that can display caller ID, digits dialed, and provides access to a built in phone book. The unit also comes with a power supply. The 2201-16000-601 is a non-expandable conference phone, and cannot accept extra microphones for larger conference rooms.
Polycom 2201-16000-601 Features:
Connection: Analog
Dynamic Noise Reduction
Full Duplex Speakerphone
Non-Expandable
Built in Display
360 Degree Microphone Coverage
Ten Foot Microphone Range
Includes:
(1) SoundStation2 2201-16000-601 Phone
Power Supply
Connecting Cords
1 Year Warranty