Mitel 5340 IP Phone MiVoice Backlit Dual Mode (50005071)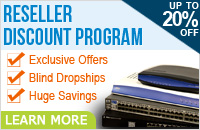 The Mitel IP 5340 is an IP based phone designed for Mitel Unified Communications systems. The phone features a large backlit screen that displays all of the phone's information. The IP phone provides up to 48 programmable keys that are labeled on the LCD screen through the shift button in groups of 16. The phone features support for wideband audio, to allow for higher quality and crisper phone calls held over a wideband codec. The phone is an enterprise level phone that is PoE capable. A full duplex speakerphone is built into the phone.
The Mitel 5340 is a dual mode phone with built in support for both SIP and MiNET protocols. An integrated 10/100 Megabit switch has been built into the phone allowing the phone and a computer to same network drop. Navigation buttons are built into the phone that allow users to navigate the phone's options and allow the phone to be easily configured. The Mitel 5340 can support a wide range of accessories including a wireless stand, a Gigabit Ethernet stand, a Mitel 5310 conference saucer, or a line interface module.
Mitel 5340 Features:
Backlit Graphical Display (160x320)
48 Programmable keys through a shift button
Dual Mode: SIP and MiNET
Integrated Ethernet Switch (10/100)
Includes:
(1) Mitel 5340 Executive Phone
Base
Handset
New Handset Cord
1 Year Warranty