Bizfon Biztouch3 BT3 Biztouch Gray Phone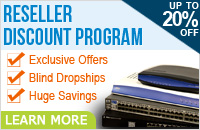 Please note if using Comcast: Comcast is known for 'surging' the line which burns out the BT3 phone's chipset. Any BT3 sent back for RMA with a burned chipset will have their warranty voided.
The BizTouch 3 is Bizfon's top of the line phone designed for their Bizfon 680 small business phone system. With a larger LCD screen, the Bizfon 3 is capable of displaying Date / Time information as well as graphical information through the phone's built in menu system. With four navigation keys on the side of the phone for operating the menu and four soft keys for keying in selections, the Bizfon Bt3 has the ability to be responsive and programmable. In addition to a wealth of fixed feature keys, the Bizfon BT3 can be programmed into either line mode or call appearance which enable different features of the phone. Each phone can be easily programmed into either functionality.
Biztouch3 Features:
16 Programmable Keys
Speakerphone
Navigational Buttons
Display with Caller ID
Includes:
(1) Bizfon Biztouch3 Gray Phone
Curly Cord
Handset
Base