Bizfon Biztouch3 BT3 Biztouch Black Phone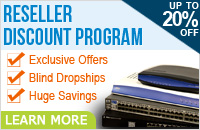 Please note if using Comcast: Comcast is known for 'surging' the line which burns out the BT3 phone's chipset. Any BT3 sent back for RMA with a burned chipset will have their warranty voided.
A high-quality speakerphone (caller-ID display, message-waiting indicator) designed specifically for use with the Bizfon 680 Control Unit.
Biztouch3 Features:
Bizfon BT3 configured for Line Mode Functionality or Call Mode Functionality
One Touch Feature Access
Display with Caller ID
Includes:
(1) Bizfon Biztouch3 Black Phone
Curly Cord
Handset
Base
OPTIONAL: Power Supply