Avaya 1616-I IP Phone (700458540)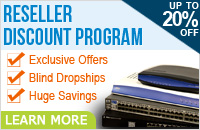 The Avaya 1616-I is an executive level IP phone built for the Avaya IP Office phone system and Avaya Business Communication Manager. The Avaya 1616-I includes a 4 row white backlit display that provides critical phone information to the user. With 16 programmable keys, the phone can support up to 16 distinct line appearances. A dual color LED line indicator is included with each programmable button to let you know the status of the line at a glance. In addition to the programmable keys, the Avaya 1616-I includes a navigation menu for configuring the phone and several fixed feature keys that give user's fast, fixed access to commonly needed feature keys.
The phone supports a full duplex speakerphone for conference calls and an integrated headset jack for handsfree conversations. As an IP phone, the phone can support both static and dynamic IP address assignment. A pair of Ethernet ports are located on the phone that allows for data pass-through to a PC or other connected device. The phone can be powered by IEEE 802.3af power over Ethernet or with an optional power supply.
Avaya 1616-I Features:
16 Line Appearances / Programmable Keys
4 Line Backlit Display
Full Duplex Speakerphone
Integrated Headset Jack
2 Port Built in Ethernet Switch
Adjustable Stand
Supports 802.3af Power Over Ethernet
DHCP and Static IP Addressing Support
Compatibility:
Avaya IP Office R4.2 or Higher
Avaya Communication Manager R3.0 or Higher
Includes:
(1) Avaya 1616-I IP Phone (700458540)
Base
Handset
New Handset Cord
New Designation Papers
1 Year Warranty