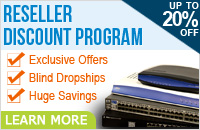 Allworx 48X 4-Year Hardware & Software Description:
The Allworx 48X 4-year extended hardware warranty and software upgrade covers your system from years 2 through 5. New Allworx 48X systems come with a 1-ear hardware and software warranty from the date of installation.
Please note: The Allworx 48X 4-Year Extended Hardware Warranty and Software Upgrade (8320068) must be purchased within 90 days of the hardware installation.
Allworx 8320068 Features:
Compatibility: Allworx 48X
Term: 4 Years

Hardware Warranty
Software Upgrade
Customers also viewed