Aastra MBU 400 Mobility Base Unit With 420D Handset - New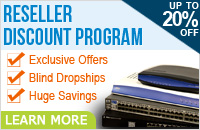 The Aastra MBU 400 is an affordable, but powerful wireless SIP-DECT standards phone solution for your small business. This mobility base unit supports up to 8 Aastra 420d handsets and eight unique SIP registrations, so it can grow as your company does The Aastra MBU 400 is designed to register SIP trunks or SIP extensions from a hosted PBX and connect them to the wireless Aastra 420d phones. The Aastra MBU 400 also offers an analog FXO port for connecting a traditional POTS line. This unit is compatible with the AstraLink Pro 160 to allow it to connect to all your other Aastra handsets and SIP terminals. Included with the Aastra MBU 400 is a 420d wireless handset. The Aastra 420d features a color screen, caller ID, call waiting, and other standard features such as speakerphone and a long battery life (12 hours talk time!). The 420d phone has a built in directory that can store up to 170 entries. The Aastra MBU 400 can support up to 4 concurrent calls via 3 SIP and 1 analog.
These Aastra MBU 400 phone systems are new in the box and include the wireless Aastra 420D phone to get your system connected and running.
Aastra MBU 400 Features:
SIP Protocol
DECT 6.0 Wireless Communications
Up to 8 SIP terminals, 1 analog FXO port
Up to 8 Aastra 420D phones
AastraLink Pro 160 web interface
Supports Caller ID Name and Number
Call Transfer
Call Hold
Call Forwarding
Call Groups
Includes:
(1) Aastra MBU 400 System - New
(1) Wireless Aastra 420D Phone
Power Supply
Charging Station for Aastra 420D Phone
Product Manual
1 Year Warranty